Tulum is one of the hottest destinations right now… and rightly so! It's easy to get to and is bursting with things see, delicious food to sample, and unique places to stay. Located on Mexico's beautiful Yucatán Peninsula, Tulum really is a wonderful place to vacation.
In this blog post, we will be sharing everything you need to know for planning a trip to Tulum, including where to stay and eat, what to see and photograph and how to get around.
You can visit Tulum any time of the year but there are some things to consider before booking your trip. Firstly, Tulum's dry season runs from December to April and this is also considered their peak tourist season. Prices for accommodation, flights, and car rental will generally be higher during these months and obviously the crowds will be bigger.
Rainy season starts in June and lasts roughly to October, leaving some shoulder months for those who would like nice weather and smaller crowds. We opted to visit in mid-late November and many locals told us that those weeks were considered off-peak for them. We thought the crowds were manageable and didn't find things to be too expensive.
In saying that,  We know some people prefer to visit places during peak months to allow for a more vibrant nightlife and party scene
Spanish is the main language spoken by the locals, although most working in the tourism industry will also speak English relatively well.
The Mexican Peso is the local currency in Tulum.
Upmarket restaurants and hotels will take Visa and Mastercard payments, but your best bet is to always carry cash. While US Dollars are accepted at some restaurants and shops, you'll typically end up paying more than if you pay with Pesos, so take advantage of the local ATM's around.
Tulum is extremely safe, but like any destination, don't leave your belongings unattended. You are fine to walk around at night, just use your street smarts and be aware of your surroundings.
The average high temperatures in Tulum remain about 80 °F (30°C) throughout the year. The rainiest time of the year is between June and October, while the busiest season for tourism is in the dry period between December and April.
Tulum doesn't have an airport, so you'll have to fly into either Cancun Airport or Cozumel. If you're flying into Cozumel, you will need to take a ferry and a taxi to get to Tulum, so grab a taxi to the ferry terminal and take a ferry to Playa del Carmen. From there, walk over to the ADO bus station to grab the next bus to Tulum
If you are flying into Cancun, there are three popular ways to get from Cancun Airport to Tulum:
ADO public bus
Private transfer service
Renting a car
ADO Public Bus
There is no direct bus between Cancun and Tulum. You will have to take a bus to Playa del Carmen(1 hour), followed by another bus to Tulum centre(50 minutes). This should cost you around 228 Pesos.
From the Cancun International Airport – When you exit the terminal, turn to your right and keep walking for a little ways until you see the big red and white ADO buses in a parking lot next to the airport. You can purchase tickets for the ADO buses either at the ticket booth in the middle of the aisle-way as you are exiting the terminal, or at a small booth directly in front of the ADO buses. The journey from the airport to Playa del Carmen takes one hour and then it is an additional one hour from Playa del Carmen to Tulum.
Colectivo
These white shuttle vans are how the locals get from town to town. They are cheaper and smaller (holds about 10-12 people). They don't operate on a fixed schedule. Instead, they just leave whenever the bus is filled up.  These vans are usually air conditioned, although they are often full of people and are not the most comfortable methods of transportation but they are very cheap (perfect for budget-conscious travelers) and work well for shorter journeys like this one.
Private Transfer
A private transfer, especially if you have multiple people in your group is your best option. Especially since they will take you directly to your hotel or rental house. This can be arranged through the hotel or on your own. The price for a round trip ranges from USD$135-$200.
Rent a Car
You can rent a car from  Alamo; The drive into Tulum is a straight shot, on one road — you can't miss it.
There are so many places to stay when you visit Tulum, but if you're looking for somewhere that will up the romance factor, book a room at Ikal Tulum Hotel. The beachfront property is not only affordable, but the jungle decor will have you feeling like you're miles away from home. Reserve a spot right on the beach so you and bae can get cozy as the waves crash, the sun sets, and the stars shine on your love.
MEZZANINE COLIBRI BOUTIQUE HOTEL
This boutique hotel is situated on Tulum Beach and offers a peaceful and relaxing experience. With only nine rooms, you'll never feel like you're at a huge resort, and the staff will take care of all your needs. Plus the onsite restaurant, serving Thai and Mexican food, will blow away your expectations.
Coco Tulum – Tulum has not become a Cancun-type destination with high-rise hotels (and hopefully it stays that way!), so the hotels mostly consist of bungalows on the beach and many of them are eco-friendly.  We loved Coco Tulum with it's cute beach bungalows in the jungle and prime beach access.  We also loved the beach bar where you can drink tropical-flavored, delicious daiquiris (they have passion fruit, my fav!) while swinging (yes, they have swings at the bar) and talking with the friendly bartenders and fun crowd.
What To Do In Tulum
Cenotes are natural swimming holes that are worth a visit when in Tulum! The water is not as cold as you would think, the water is extremely clear and if you're a dive enthusiast, exploring the cenotes is a magical experience! You can explore them on your own by purchasing entrance fees which are only a few pesos.  You can opt for a tour with Adventure Tour Center
TULUM'S TOP CENOTES
Cenote Dos Ojos

Gran Cenote

Cenote Calavera

Cenote Carwash

Cenote Escondido

Casa Cenote
@theufuoma at the ik kil denote
We're sure you've seen plenty of photos of the Tulum ruins perched on high cliffs facing the Caribbean Sea so this is a no-brainer. I suggest visiting this site on your own, you don't need a tour guide. We spent roughly 20 minutes to walk the entire place.
Travel Tip: Go early and Don't forget to bring pesos for the entrance fee and a taxi ride is roughly 200 pesos
The most famous Mayan ruin not only in Mexico but also in the world can be visited literally from every single city and town on the Yucatan Peninsula, and Tulum is no exception.
Chichen Itza is simply a sight you must see by yourself, and no photograph will prepare you for the grandeur, and the way how Maya people were able to work with the stone.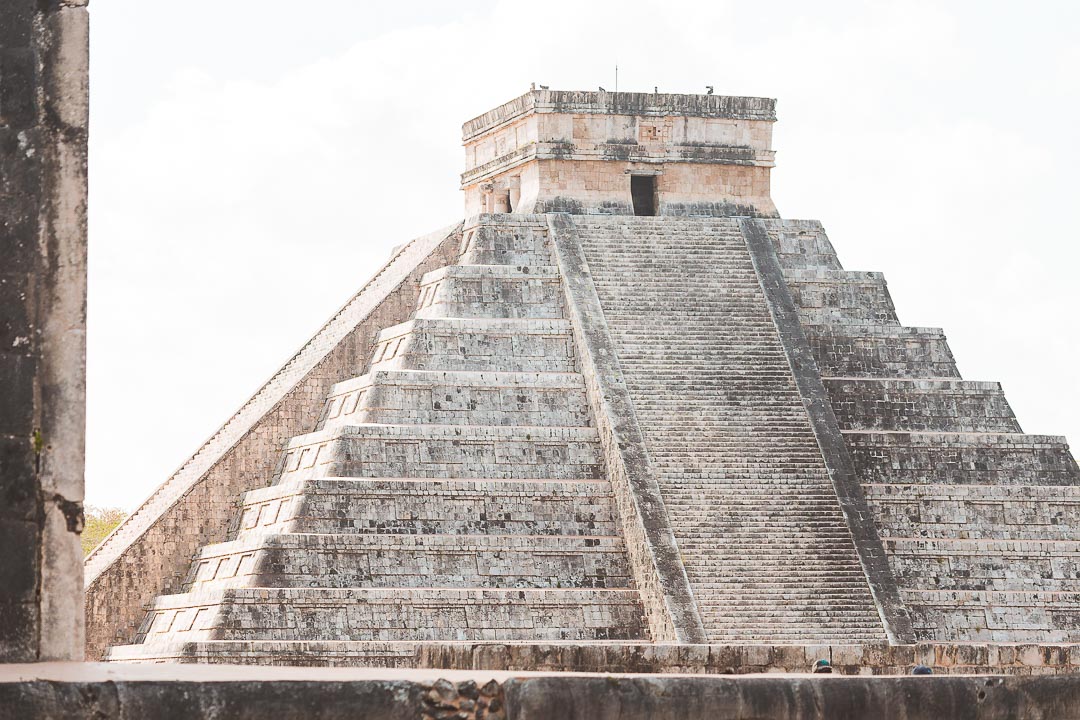 Pablo Escobar's Mansion ( Casa Malca)
Casa Malca, originally Pablo Escobar's former mansion, is a hotel and art gallery with an amazing collection of contemporary artwork. It was purchased in 2012 by Lio Malca, a renowned New York art collector and gallery owner. The building was renovated into a boutique hotel that Malca decorated with rare pieces from his art collection. The hotel features stunning ocean views with a unique vibe and a captivating history.
Where To Eat In Mexico
Posada Margherita – They're open for breakfast, lunch, and dinner and they have the freshest seafood/pasta and juices! The owners take great pride in the look and feel of the place and it really shows! The beachfront restaurant serves for a great view for any meal.
Matcha Mama is great, especially for a light meal in between a late breakfast and an early dinner. They serve the best smoothie bowls and have such a beautiful shoot location!
10 Luxury Hotels in Johannesburg, South Africa
Acai bowls, coffee, and smoothies on the beach. Need We say more?
TRAVEL INSURANCE – SIMPLE & FLEXIBLE
We never leave our home without travel insurance which is designed to help cover your expenses if something goes wrong on your trip. World Nomads Travel Insurance has been designed by travelers for travelers, to cover your trip essentials.
Travel smarter and safer!
We hope you guys enjoyed our  Ultimate Guide to Tulum! Tell Us – when are you going and what do you plan to do there? Did we miss anything? Let us know in the comments section below!