Egypt is awesome. Seeing its magnificent monuments and the mighty Nile will no doubt leave a lasting impression on you.
If you're reading this, then there's are good chance you have either booked your flights to Egypt or you're seriously considering going. Either way, that's great! You've come to the right place and are in good hands.
You won't regret deciding to travel to Egypt.  We know you will have a fabulous time.
How do we know that? Because you're here reading this article!
Here are a few Egypt travel tips that you must keep in mind whenever you are planning to step into the wonderland of Egypt.
The Best Time To Visit Egypt
There's really no bad time time to visit Egypt, as the weather is generally pleasant year-round, with the exception of deathly hot summers.
November – March: This is the best time to visit for cooler weather and generally empty sites (with the exception of December – early January because of school holidays). Winter is mild in Egypt but Alexandria (and sometimes Cairo) does see quite a bit of rain during this period.
April – May / September – October: These are the best months to visit Egypt, especially if you're interested in traveling both in the North and the South. The weather is warmer but not scorching, so it's pleasant enough to both hike and hit the beaches.
June – August: If you don't mind the heat, summer in Egypt is perfect for all-day beach and pool lounging. This is peak tourism season at the Red Sea. Cairo, Luxor, and Aswan have fewer tourists due to temperatures that reach over 100 degrees Fahrenheit.
How to get your visa for Egypt?
let's talk about your entrance into Egypt. Most likely unless you're doing a big overland journey across Africa, you'll come into Egypt by plane. Most people's port of entry will be in Cairo, but there are also direct flights from the region into Aswan, Alexandria, and Luxor.
Most visitors to Egypt will need a visa. Visas can be purchased upon arrival. Make sure you do this first, before waiting in line at the border check as you'll be turned back if you don't, making the whole process a lot longer.
To purchase a visa you need $25 and can do so right before the border check. You can pay for your visa in dollars, euro, or pounds at a special window before you go through immigration.
Research about the history of Ancient Egypt
Before Arriving in Egypt, spend some time researching about the history of Ancient Egypt. You will appreciate the deeper understanding of the history of places you are visiting. we'd recommend listening to the "History of Egypt"podcast you go. if you are travelling to Cairo and Giza. You'll get pretty much everything you need from episode 1-5.
The Ancient Egypt Website is quite helpful too. You can search for monument, dynasty, kings, and queens. they have all the information.
From accommodations to transportation and planning all the smaller logistics, there always seems to be a major disconnect somewhere along the way.
If there's one place in the world that we would recommend hiring a guide, it's in Egypt.
Why? Because Egypt is a very unique and difficult country to travel to if you don't have any prior experience.
Thus, to be sure you have a great trip, it would be better to hire a tour guide to help you through.
Did you know Uber operates in the city of Cairo?
If not, well now you know. What's even better is that you can get your first ride free up to approximately $8 USD when signing up for a new Uber account.
While taxis are generally safe and easy to use, Uber is definitely your best bet if you're looking to move around the city without worries.
All you have to do to take advantage of this Uber first ride free discount is the following:
If you'd prefer to sign up for a new Uber account using the web based version then go ahead and CLICK HERE.
When visiting tourist sites, visitors are advised to wear comfortable shoes. Some of Egypt's must-see tourist destinations are on sandy surfaces or uneven grounds. In addition, visitors may be required to walk long distances. High heels and open-toe shoes are not ideal for most of these sites.
If you're visiting in summer, make sure you dress appropriately as many of Egypt's ancient sites can get extremely hot!
No Public Display Of Affection
Like with so many countries, acts of physical intimacy in public vary with respect to the culture and context; in Egypt, displays of intimacy in public are usually frowned upon. While Egypt prides itself on being a top tourist destination, it is still a conservative country. It is advised to keep a conservative attitude when in public.
The Risk Of Flash Photography
As with most tourist sites, various monuments inside ancient sites have a "No Flash Photography" policy. A bright flash can be very damaging to monuments with paintings. Please be respectful of those rules as you may be asked to leave if you do not abide by them.
Egypt is full of ancient monuments and temples. Some of Egypt's most beautifully decorated monuments is the valley of Kings. The valley of Kings consists of 63 chambers and tombs. The walls of the royal chambers and tombs are decorated with paintings portraying Egyptian mythology and ancient Egyptian funeral Rituals.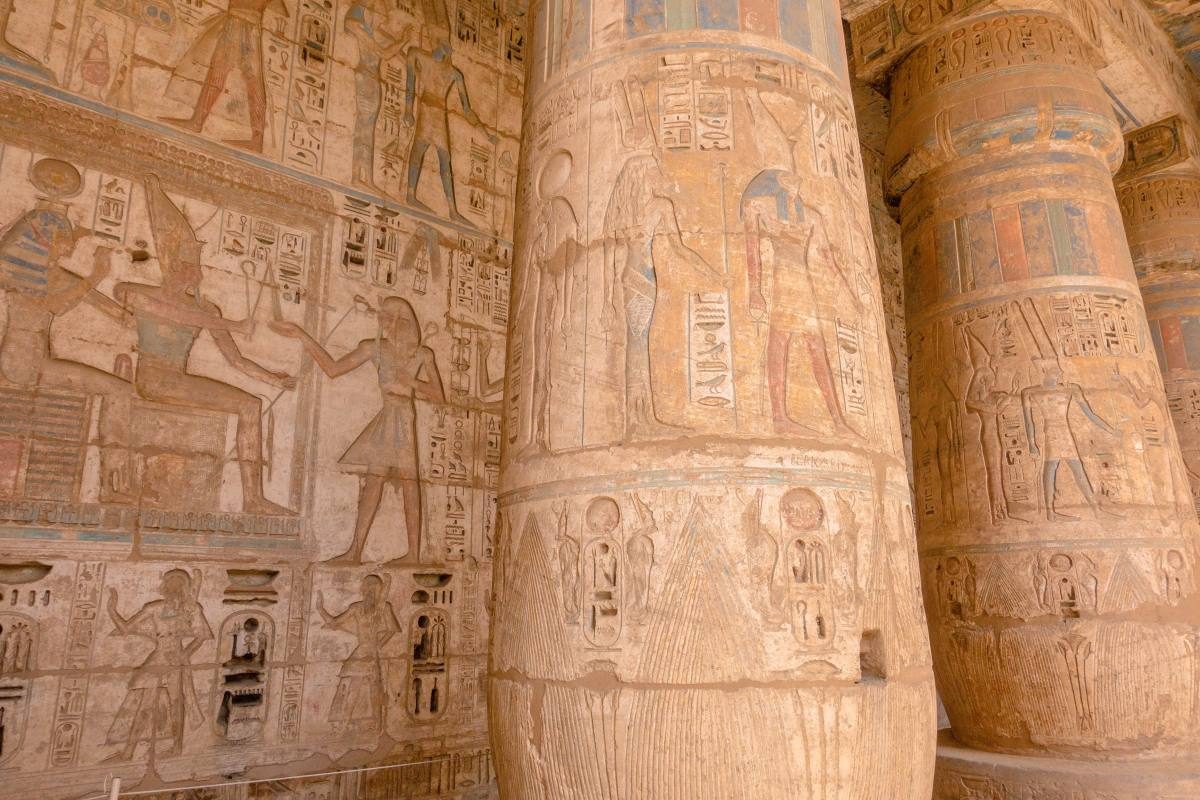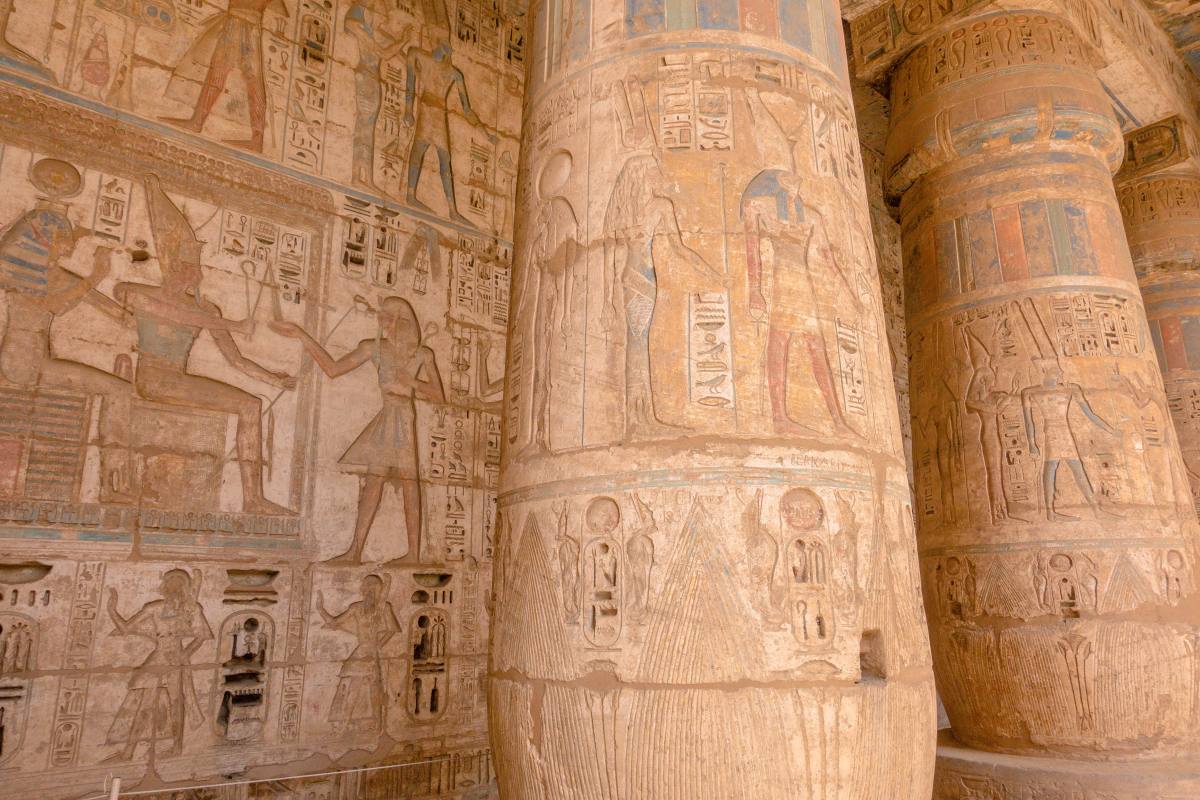 It's really important to stay hydrated in Egypt! You're in the desert and will likely be walking around the ancient sites all day in the heat. You may not even realize you're sweating our all your fluids so drink plenty to be safe.
There is a universal rule for consuming food in foreign countries.
The rule is to only eat at street stalls and restaurants that are occupied by locals.
If there's nobody in the restaurant during what should be a busy time of day, avoid it.
If there's a line of locals standing in front of a street stall, get in line because you know that it's not only great food but it's also very affordable.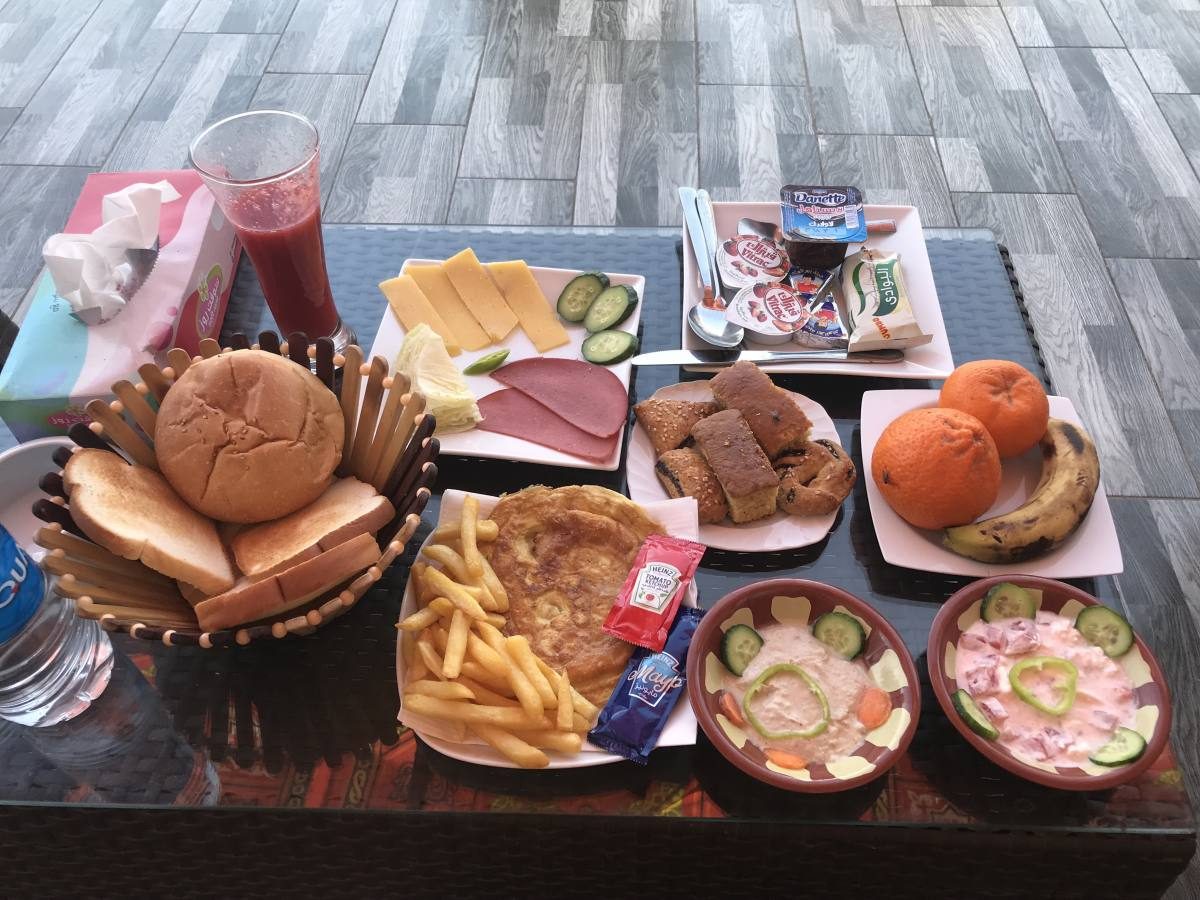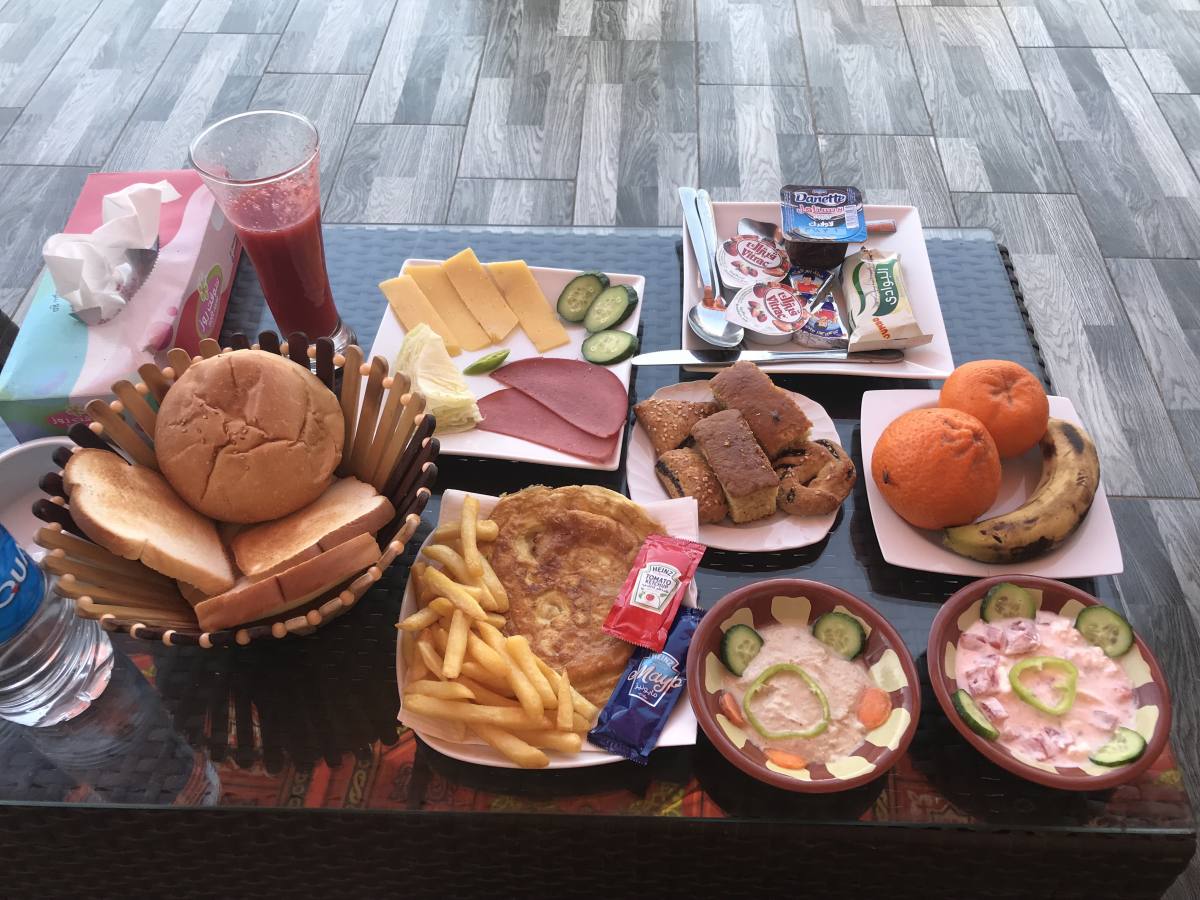 Pick up a local SIM card for your mobile as soon as you arrive.
This helps with staying in touch with locals in the country and friends internationally, browsing the web, updating your Instagram, checking directions or for making calls to your hotel or guide.
The four main service providers to choose from are Orange, Vodaphone, WE, and Etisalat. All provide decent coverage in the tourist areas, so choice would be dependant on the price of particular data packages at the time. Do a quick comparison and see what works out best.
It takes a couple minutes to complete the procedure and a couple more to activate the card. Make sure your phone is unlocked to use other networks and that the sim is activated before leaving the store.
BreaBreakfast With Giraffes? Visit Giraffe Manor In Kenya
Egypt is naturally conservative including its dress code and it is respectful to obey this code with fair consideration for the local culture or customs. It is advisable to dress modestly.
Why?
– To avoid any unwanted attention and creating a bad impression
– It is more respectful to any Egyptians and their families
– You receive a much better welcome in Egypt if you dress modestly
Women do not need to cover their head in Egypt, but it is recommended to dress modestly, wearing pants or long skirts, long sleeves and loose clothes avoiding shorts and low or tight tops. Men can get away with a little less clothing such as wearing shorts.
Wearing comfortable shoes is a must. You will spend a large part of your time walking around and climbing stairs.
If you can only learn one word in Arabic before visiting Egypt it should be "Shukran." This means "Thank You" and you'll be using it a lot. Learn also to say "La Shukran" meaning "No Thank You" as that will come in handy when you've had enough of the touts trying to sell you little plastic Sphinx figurines.
Do you have tip for first-time travellers going to Egypt? We'd love to hear your recommendations in the comments below.